Smiley Face Survey to collect Customer Feedback
What is a smiley face survey?
Smiley face survey is a type of customer feedback survey where the customer can select a range of emoji faces (smiley face to angry mad face) to answer a survey question.  These types of surveys are very popular worldwide and are used by a wide range of companies and industries.
Is a smiley face unprofessional?
No, smile faces used to collect customer feedback is not unprofessional.  In fact smiley faces have been long used to quickly describe an emotion or a way you're feeling.  So this naturally makes sense when asking a customer to share their feedback on a specific topic.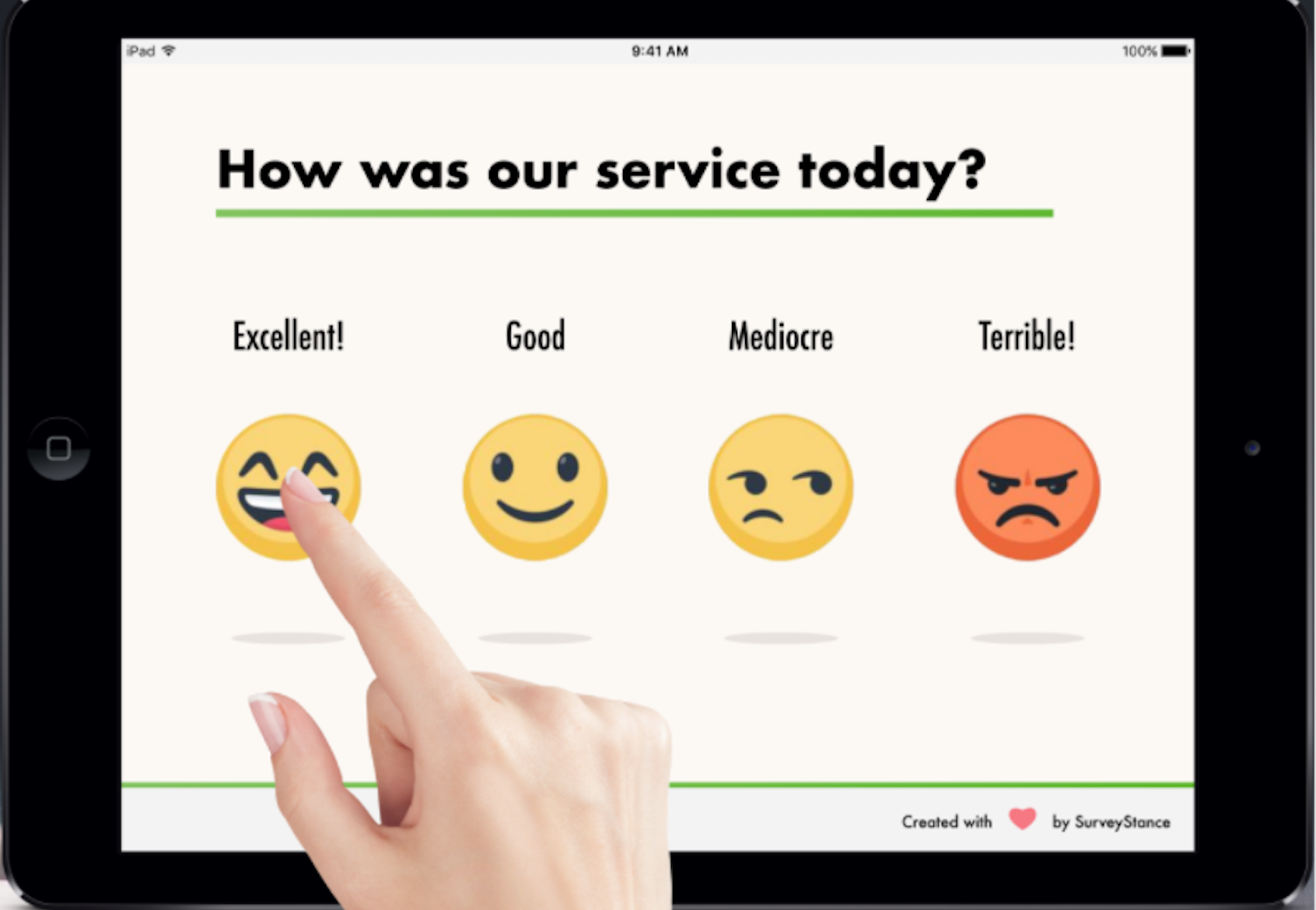 How to create a Emoji Smiley Survey?
There are several ways to create an emoji based survey to collect feedback from customers.  SurveyStance Feedback Kiosk is an all-in-one solution that comes with an iPad, Secure Stand and Software.  This solution allows for quick surveys to be created and deployed to the Feedback Kiosk in a matter of a few minutes.
Types of Emoji Surveys
There are several different types of emoji based customer surveys.  The most popular is the 5-point smiley face scale.  Some other popular types are 4 point smiley face scales, NPS (net promoter score) survey, binary options (Yes/No & Thumbs Up/Down).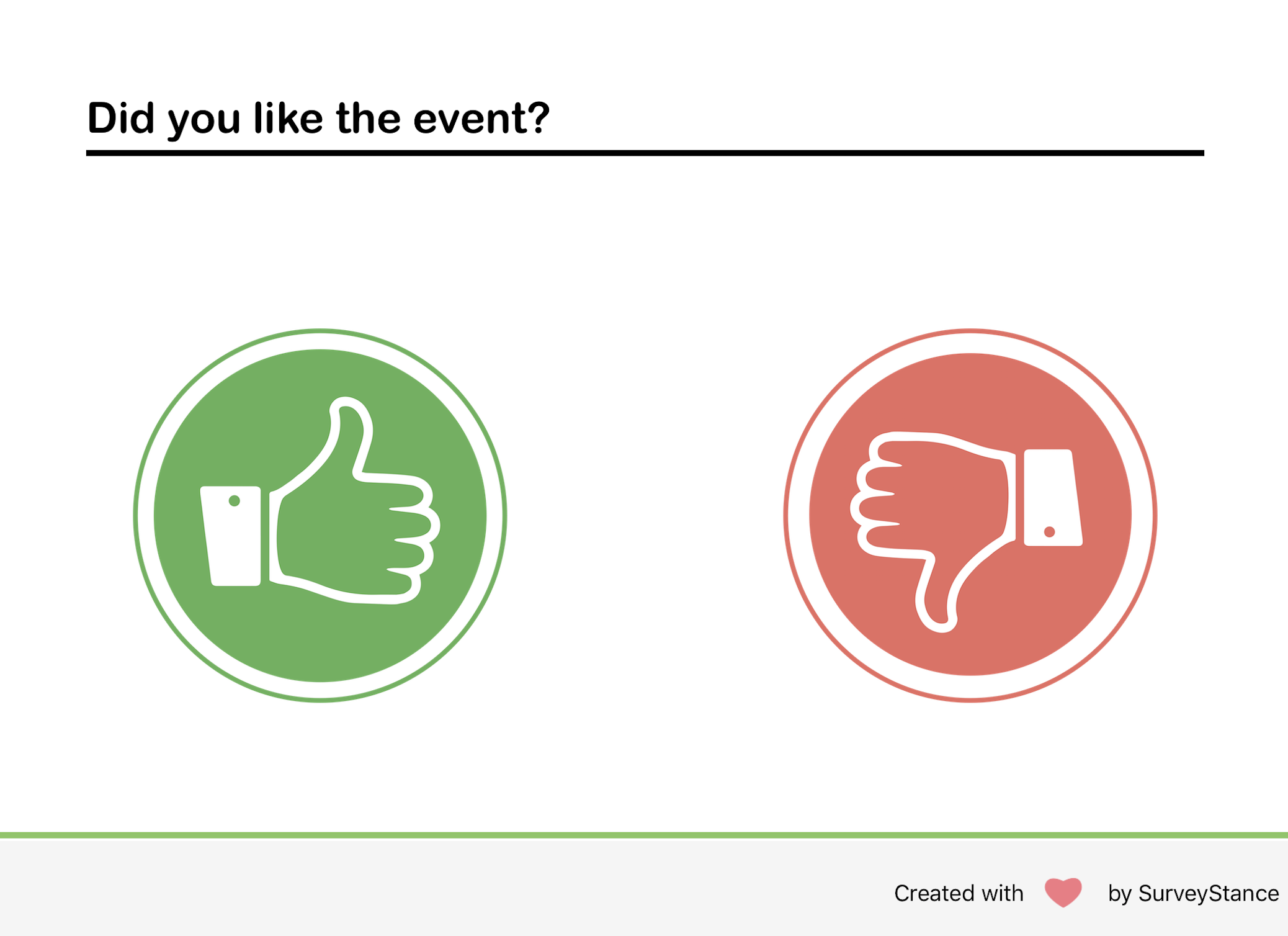 Where are Smiley Face Surveys used?
There are several different ways to use an emoji based customer survey.  Feedback Kiosks are used to collect customer feedback within brick and mortar stores by displaying a range of happy/mad faces on a screen allowing customers to just tap a smiley emoji to share their feedback quickly.
Another type of smiley survey can be found within Email Signatures or Help Support Tickets where the smiley face emojis are embedded to allow customer to click the smiley emoji to share their feedback experience.
Tips for Collecting Customer Feedback
Regardless of how you will be collecting customer feedback it is most important that you at least have some (frictionless) way for customers to share their feedback.  Too many companies are either not accepting any feedback or making it very difficult for the survey to be filled out.  Think of the classic survey link on the bottom of a receipt you received, only a small fraction of customers will take the time to fill it out.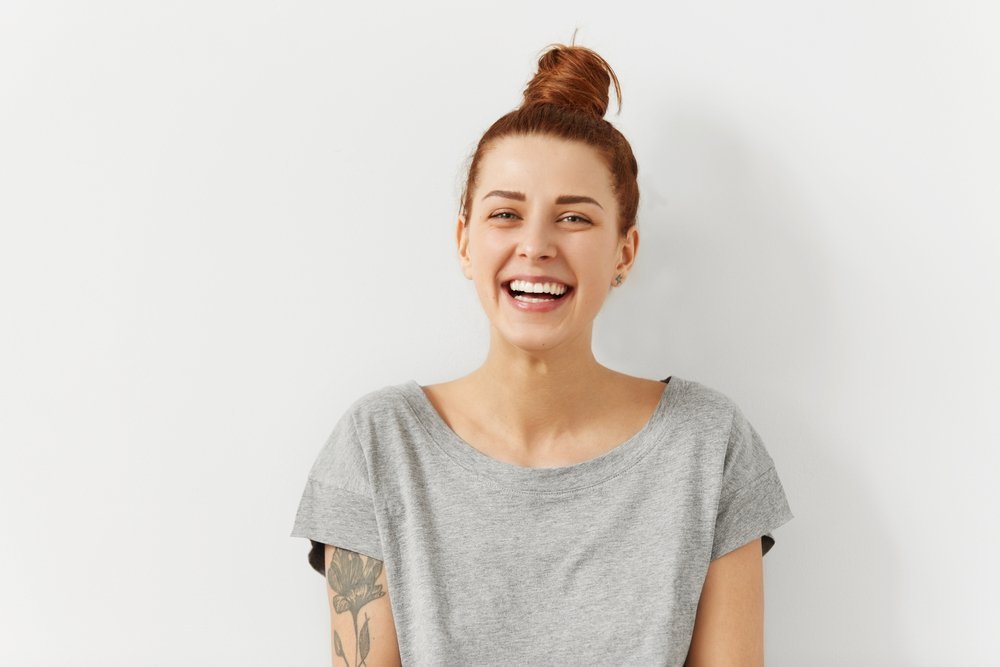 Check out our Emoji Survey page to get more information.  SurveyStance offers 2 other ways to make it easy to collect feedback.  Emoji based Survey Kiosk & SMS Feedback where customers can text message a dedicated number to provide feedback anytime.