Using Employee Feedback Surveys to Keep Remote Employees Engaged for your 'work from home' Team
A huge percentage of the worlds' workforce is now virtual and works remotely at home. Perhaps they have always been remote or perhaps it is new due to the Coronavirus. Either way, managers are seeking successful ways to increase their employees engagement without being face to face to oversee performance and many are really struggling.
We are seeing record highs of employee turnover throughout 2021 and while there are several factors, employee engagement (or lack of) is toward the top of that employee turnover list.
Remote employees are 3x more likely to be engaged if they receive feedback from their manager at least a few times per month.
Gallup Workplace
COVID work from home survey questions
Working from home during COVID-19 has not been easy on employee, managers and families. Keeping connected to employees is key to improve company culture, reduce turnover and increase production.
Do you see a clear link between the work you do and the company's goals and objectives?
Do you feel you have opportunity for growth and advancement?
How would you rate the communication between departments?
Do you feel supported by your direct manager?
How would you rate the overall communication within the company?
Do you have what you need to work remote at home?
Post Meeting Employee Feedback
Most employees have agreed that their company has too many meetings. Allowing employees to share feedback directly after each meeting has allowed companies of all sizes understand employee feedback metrics around meeting effectiveness and quickly pivot where necessary.
Using Emojis to Capture Employee Feedback at Work
If you are working to improve employee performance then you need to also improve employee engagement. Employee feedback surveys can be a great way to get an employee happiness pulse check in a remote environment.
As many companies have shifted to a remote workplace we have seen a strong increase in companies using emojis to help communication in the workplace. Top companies are leveraging emojis to open communication and gather feedback. By asking a simple question with a clear emoji answer set, it allows the employee to quickly respond with a simple click on the emoji. This can be embedded into an email signature or sent out in a weekly pulse check.
Examples of Emojis Based Employee Feedback Use Cases
Legal Consultant – Court User Feedback
A legal consultant who works with courts around the country leverages the thumbs up/thumbs down emoji. Given the first-of-its-kind-nature of the project, she wasn't sure what questions would be appropriate to ask so it was also important that the feedback questions were customizable. Smiley face responses alone were a deal breaker. She explained, "It didn't feel right to expect court users to select 'happy' during court cases where very serious matters are at stake, so the thumbs up/down, open text field and custom inputs were great options to get the feedback we needed while being sensitive to the context."
Logistics Company – Feedback from Customers
A logistics company uses the smiley emoji's to understand how their employees are happy with their role, manager and other aspects of their business. They also leverage free text comments to allow for additional information.
Medical Office – Patient Feedback
Medical office that leverages smiley emojis to ask patients if they had a good experience during their visit. One in particular has leveraged yes/no emoji's to do covid screening questions at the entrance of their facility. They have found that its very easy and straightforward to use and patients to understand. In this particular case, if they answered the "yes" emoji to having any covid systems, it instructed the patient to return to their vehicle and call to schedule a telemedicine visit.
The use cases are endless you can apply to keep remote employees engaged and we have seen time and time again that emojis in the workplace improve communication. More people are willing to share their opinions by using emoji's over words. Words take thought, effort, and time whereas emoji's can instantaneously gather feedback because it removes the extra effort. Customers, employees, vendors know how they feel after interacting with a business and emoji's are an effortless and frictionless way to capture that.
Business can then use that data to understand where they are succeeding and where there are opportunities for improvement. This allows businesses to identify gaps and implement changes to improve employee and customer experiences. According to Deloitte, business that focus on improving customer experience can gain an 80% increase in revenue.
Employee Performance alongside Employee Engagement
It's important to not only focus on ways to keep remote employees engaged, but to also ensure your customers are receiving optimal service regardless of where employees are working from. Use the voice of the customer to increase ways to keep remote employees engaged and increase performance.
One Click (email signature) Surveys are surveys that are placed within your employees email signature asking a short question such as "How was my service today?" Customers can provide a one click emoji rating summarizing their experience.
Here are 3 ways that OneClick Surveys increase remote employee performance and keep remote employees engaged:
1. Direct Visibility Into Performance: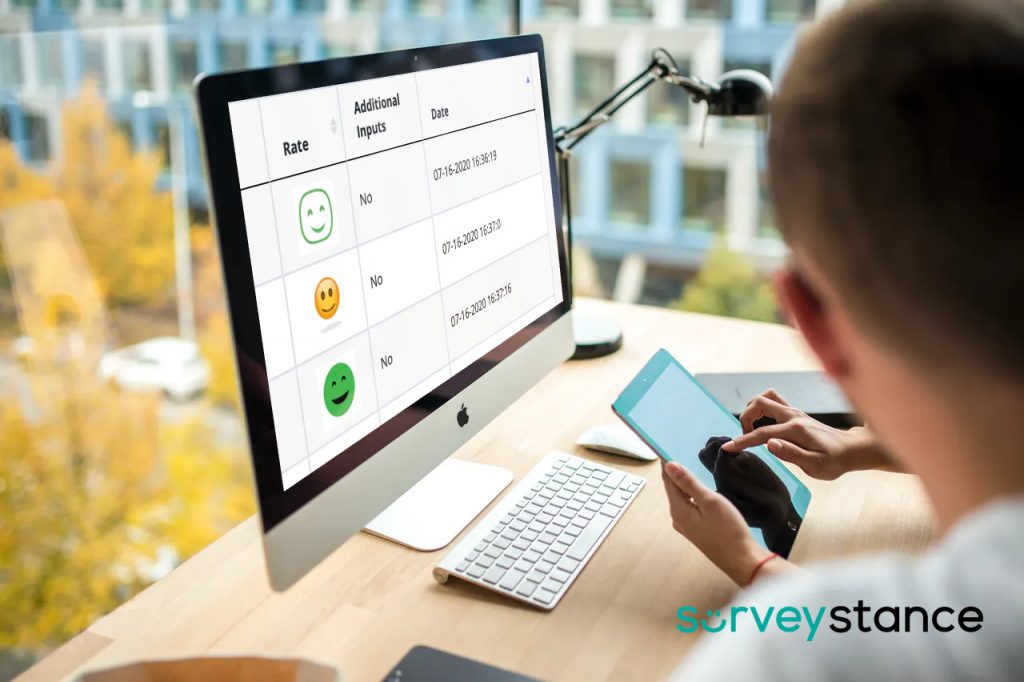 If team members know that their manager is receiving customer feedback and the feedback is specific to THEM, odds are … they are going to step up their game! When using email signature, managers have the ability to monitor employee survey ratings as soon as the feedback is submitted. One of the main benefits of email signature surveys is that they automatically create visibility into the customers experience. Employees will take more accountability to perform their job duties better knowing that their management team is reading the responses.
2. Customers Are Way More Likely to Give Feedback:
Let's take two scenarios;
Scenario 1: Company A sends a survey link via email to their customers within 2-4 weeks of purchase.
Scenario 2: Company B has email signature surveys for all employees in initial and response emails.
So the questions are… which company is more likely to get feedback and which of the company's employees are likely to care about that survey? Of course Company B! If employees know that there is a survey presented to the customer to complete within every interaction, they will care much more about those survey results versus the email survey which is unlikely to yield high completion rates.
3. Tie Feedback Ratings to Performance Reviews:
Managers often lack examples to support a learning opportunity for an employee. Email signature surveys can help provide the data you need to back up your evaluation during performance reviews or general feedback sessions. Employees will recognize the importance and impact that survey has. They will take more accountability in their day to day work to boost their feedback ratings.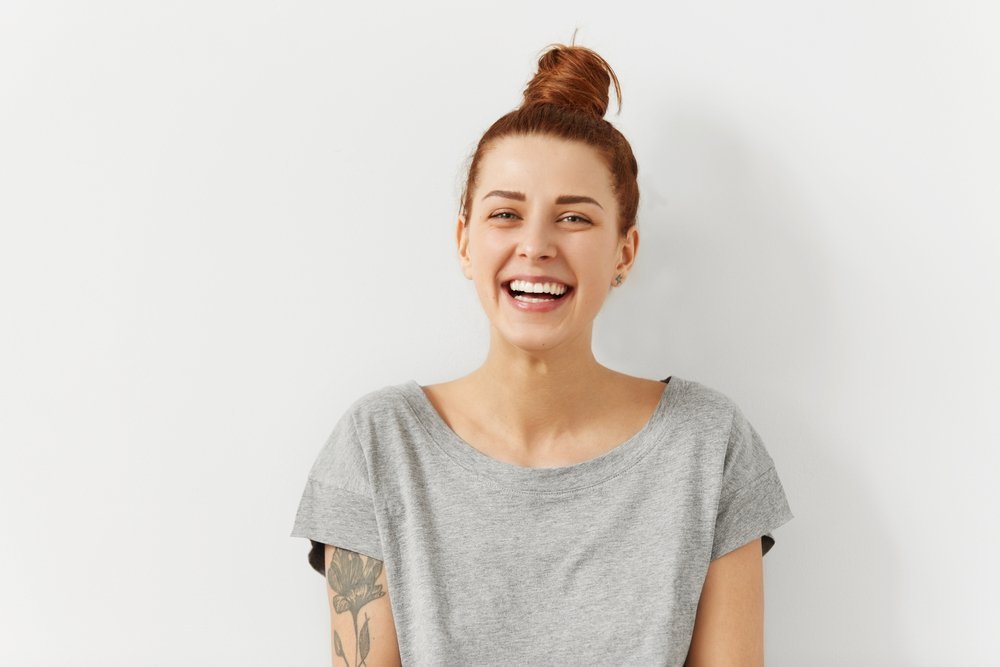 Check out our Emoji Survey page to get more information on how to keep remote employees engaged using our employee feedback tools. SurveyStance offers 2 other ways to make it easy to collect feedback. Emoji based Survey Kiosk & SMS Feedback where customers can text message a dedicated number to provide feedback anytime.